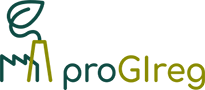 "Nature Based Solutions (NBSs) are a very important topic nowadays under the Green Deal", says Carlo Calfapietra, Director of the Institute of Research on Terrestrial Ecosystems, National Research Council (Cnr-Iret), within the framework of an interview for the project ProGIreg, or productive Green Infrastructure for post-industrial urban regeneration. Funded by the European Commission under the Horizon 2020 programme, the project will run from June 2018 until 2023 and has the aim to use nature for urban regeneration with and for citizens. "As we know – Calfapietra continues – we have several challenges going on for the oncoming years, starting from decarbonisation, climate neutrality by 2050, zero pollution and reduction of social inequality. In this landscape, Nature-Based Solutions can be a very important tool to achieve these goals". "We have to reduce carbon emission and reach climate neutrality by 2050, and it's crucial to see how much Nature-Based Solutions can save carbon directly, even in urban environment, but also by indirect savings. In order to have some examples of environmental benefits, let's consider carbon sequestration, climate adaptation and mitigation, but also air quality, water management and flood control".
"Furthermore, everything can be translated in economic opportunities – Calfapietra adds – for instance, the creation of green jobs. A crucial topic in NBS assessment is the use of indicators, which should be easily measured and user-friendly. There's a very important indicator related to carbon sequestration that reflects the number of tons of carbon that can be sequestered by an urban environment. In this field, a lot of progress has been made and a lot of attention has been put in the assessment of NBS. Besides environmental benefits, we also consider socio-cultural benefits. Several European studies show how NBS can improve social connection, reducing inequalities".
"Within ProGIreg it is also fundamental to considers human health – he concludes – we know that NBSs can produce important impact both on mental and physical health. At the same time, we would like to emphasize the role of economic benefits deriving from NBSs. Even though some of these parameters can be challenging to quantify in economic terms, we know that specific and suitable investments in NBS has the potential to significantly improve the market value and impact on climate changing mitigation projects".
Watch the interview here